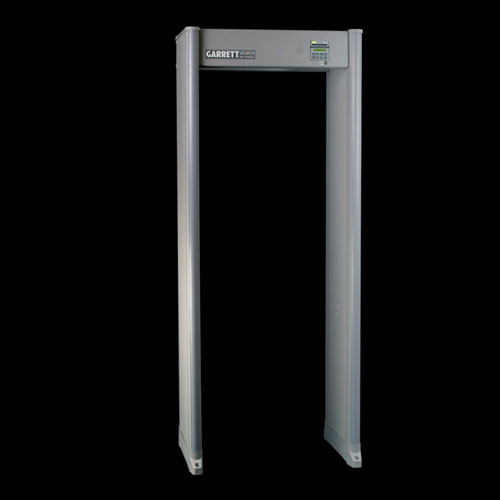 Enhanced Pinpoint Walk-Through Metal Detector
Made in the USA
Meets the world's highest test certifications
Proven Effective
Garrett's PD 6500i metal detector has proven its effectiveness at moving high volumes of patrons through such events such as the Olympic Games, World Cup 2010 South Africa, and the Pan-American Games in Mexico.
Trusted Worldwide
The PD 6500i has also been trusted to safeguard international airports, hotels, government buildings, and correctional facilities. With its advanced networking and ability to pinpoint targets in 33 detection zones, the PD 6500i is the walk-through of choice for security professionals worldwide.
US / INTERNATIONAL
PN 1168414 / 1168424 Gray
PN 1168411 / 1168421 Beige
Standard 30" clearance with zone lights on both the entry and exit sides, allowing the operator to view the alarmed object from any position.

US / INTERNATIONAL
PN 1168416 / 1168426 Gray
PN 1168412 / 1168422 Beige
32.5" ADA-Compliant Passageway Version
US
PN 1168432 Gray
PN 1168433 Beige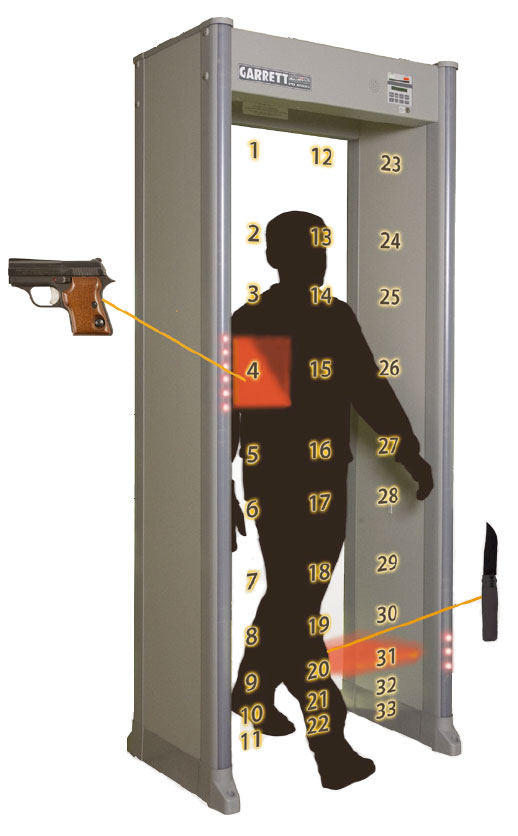 Tamper-proof
All settings are secured with a key lock and two levels of access codes. Further security is accomplished with a cabinet lock that prevents unauthorized access to physical cables, connectors and electronics.
Easy Assembly
The PD 6500i's modular design allows for a quick and simple assembly of its four (4) sub assemblies using only eight (8) screws and three (3) internal cable connections.
DSP based Technology
Digital Signal Processor, or DSP, provides greater sensitivity, noise immunity, discrimination, detection uniformity, and overall product reliability.