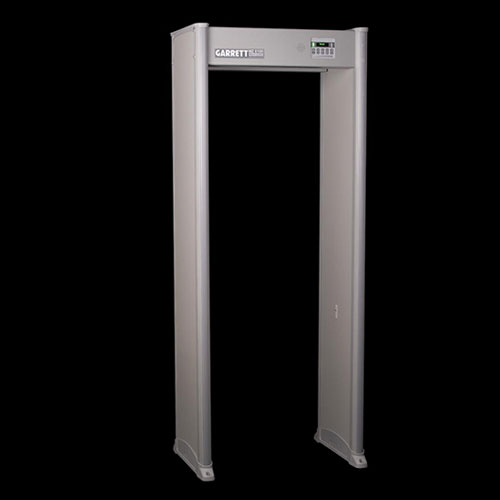 Multi-Zone Walk-Through Metal Detector
Made in the USA
Safety and performance at an affordable price
Enhanced Performance
Garrett's MZ 6100 walkthrough metal detector provides enhanced performance and special program selections engineered to meet the varying security requirements of schools, stadiums, government buildings, mass transit, nightclubs, prisons, airports, entertainment venues, loss prevention, and special events.
Budget Friendly
This budget-friendly detector includes a bright LED display and a zone light array that is visible in the brightest sunlight. The MZ 6100's industry leading performance is enhanced by an Auto Setup function, 20 zones, and tamper proof circuitry. Operator adjustments are simple, thanks to the unit's intuitive menu design and slider bar feature.
US / INTERNATIONAL
PN 1171000 / 1171010*
32" ADA-Compliant Passageway Version
US / INTERNATIONAL
PN 1171005 / 1171015*

* Supplied with Euro plug.

The MZ 6100's twenty zones provide precise location of one or more objects simultaneously. Multiple targets are indicated simultaneously via bright LED zone indicators.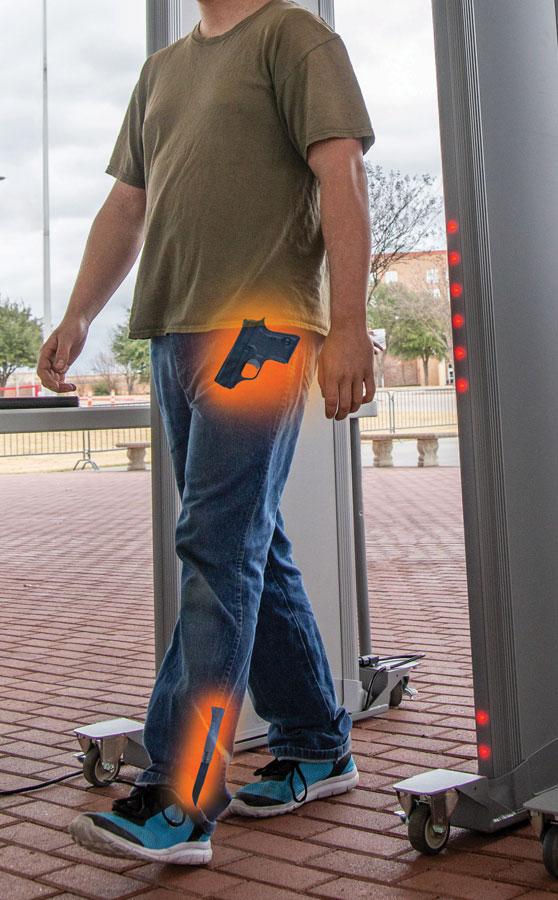 Tamper-proof
Circuitry and cabling are secured behind a lockable panel. All settings are secured with two levels of access codes and a keypad restrict switch.
Easy Assembly
The MZ 6100's modular design allows quick and simple assembly of its four (4) sub assemblies using only eight (8) screws and three (3) internal cable connections.
DSP based Technology
Digital Signal Processor, or DSP, provides greater sensitivity, noise immunity, discrimination, detection uniformity, and overall product reliability.